The autumn is here already. We inspire You with the trendiest feline flick autumn eye makeup so you can look perfect this season. Learn how you can achieve it in a few steps!
Step 1.
Apply the beige (shade B) eyeshadow from our NOTE Professional Eyeshadow 107 as a base.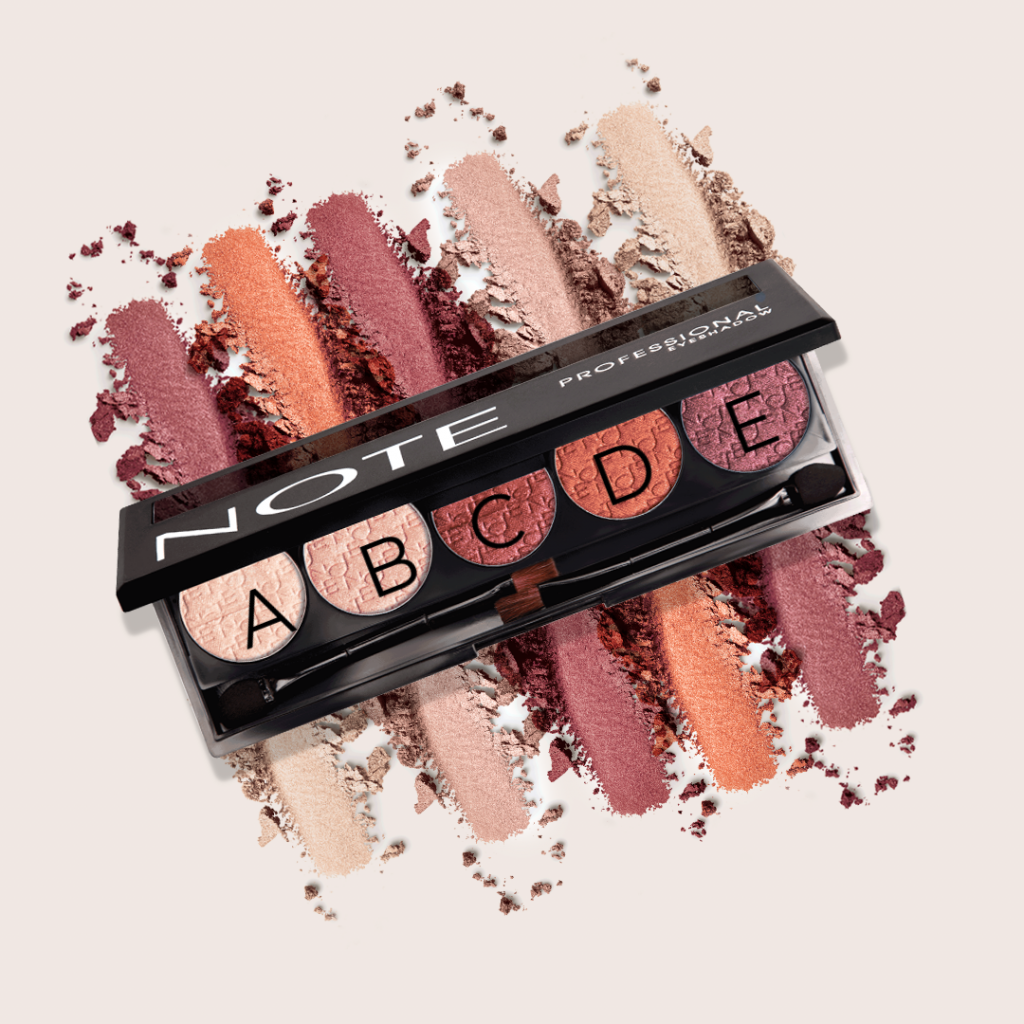 Step 2.
Then, apply eyeliner along the lash line. Use the tip of the liner of our NOTE Precision eyeliner to trace the upper lash line, from the inner corner of the eye outward, coming off at a slightly upward angle near the outer corner of the eye. Keep your eyes open while drawing the line. Look in the mirror and draw a dot where your flick should end. Next connect liner with a dot. Then draw a very fine line as close as possible to the lower lash line. Connect both lower and upper lash lines.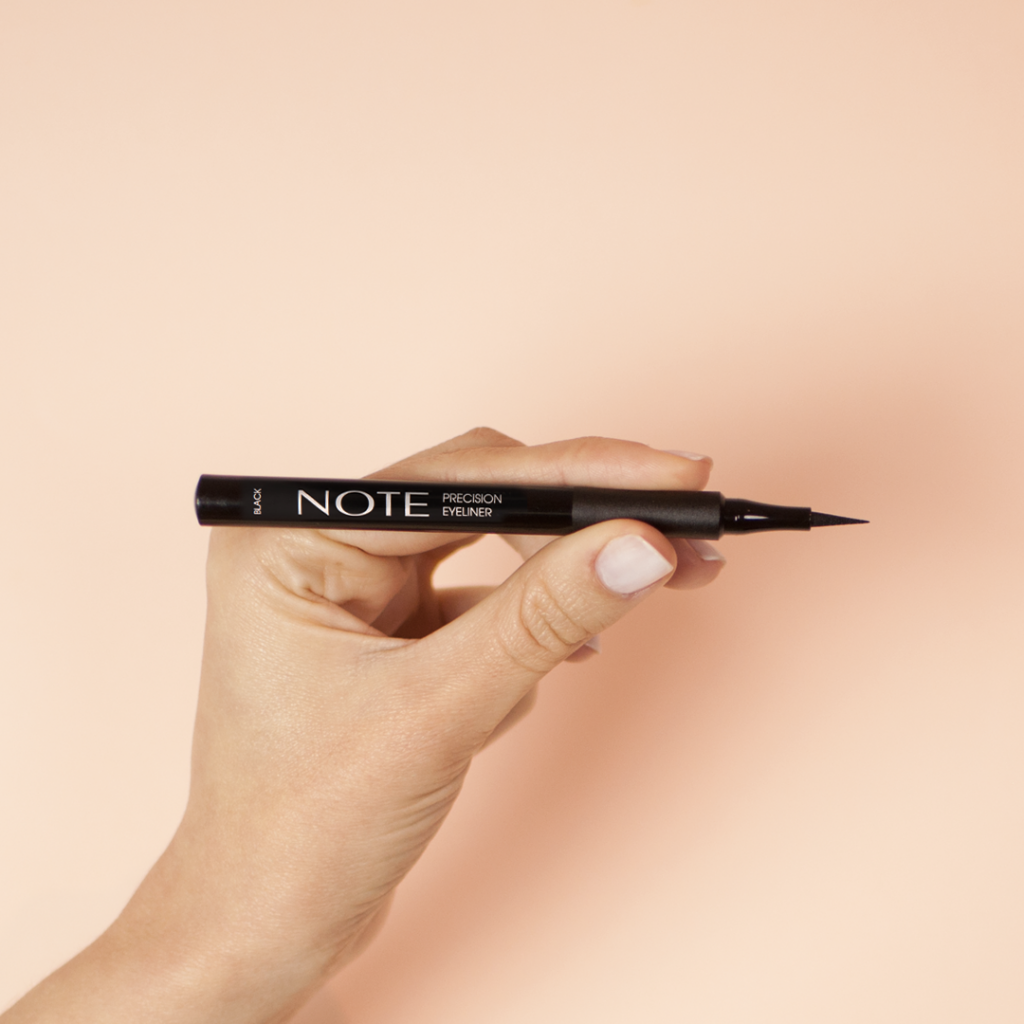 Step 3.
Define your lashes with our NOTE Sculpt Master Mascara. Apply to the upper and lower lashes, starting from the bottom of eyelashes to the tips, using small, horizontal zigzag movements.
Step 4.
Finally, create a cut crease look using rhinestones. Make sure you choose a proper glue to apply your face gems, so they stay in place for as long as you need them to.