Are you ready to discover a brand new product for your skin? Say yes to a flawless look with our NOTE Anti-Blemish BB Cream!

It is a skin-perfecting cream that has been specially developed for oily and acne-prone skin. If you have oily skin, You have probably been dealing with acne problems since the day you got to know your skin type. One of the major issues people with acne problems face is that the makeup products aggravates their breakouts. So should you avoid makeup then? The answer is NO. NOTE has developed special solutions for you so that You would always feel good about the way you look.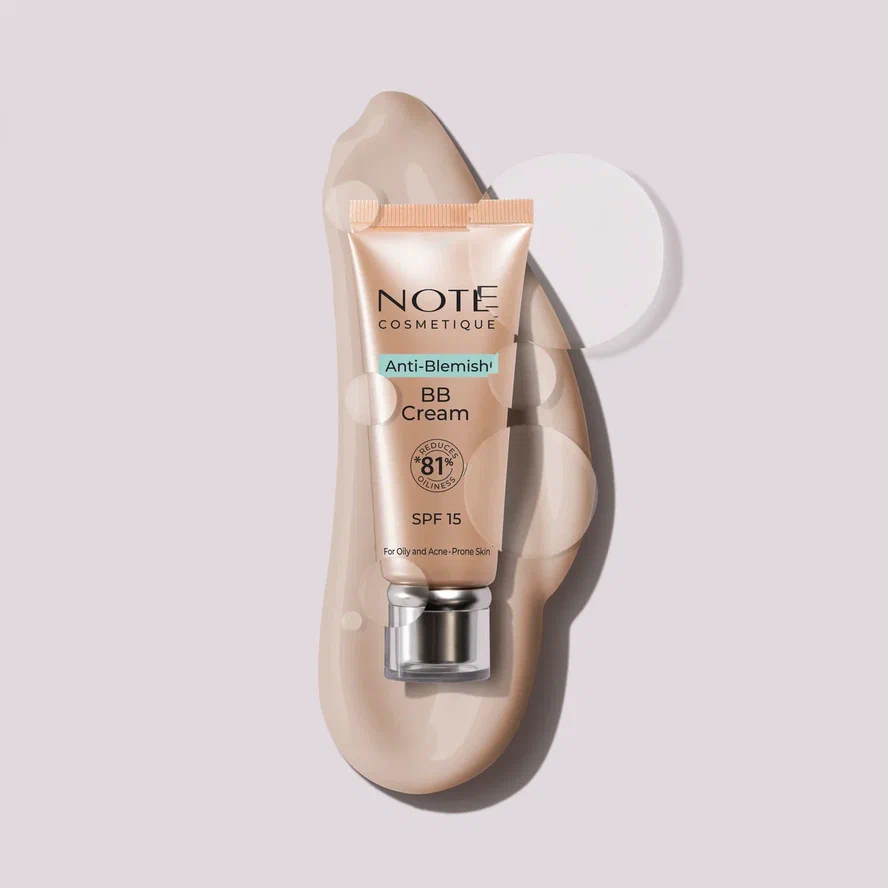 Remember that if you have oily and acne-prone skin you should avoid heavy liquid makeup and let your skin breathe. Makeup products labelled as non-comedogenic and oil-free are best for this type of skin. Our NOTE Anti-Blemish BB Cream has a soft, comfortable texture that unites a breathable coverage. It's non-comedogenic formula applies easily, offers impeccable coverage without clogging pores. It not only evens out skin tone, but it also helps to control oiliness thanks to the active ingredient Hygeaphos® A.S. for acne-prone skin, that ensures up to 81% reduction of oiliness* with regular use. Your skin is left shine free with a velvety matte finish. Our Anti-Blemish BB Cream contains also Carotolino™, the active ingredient that is based on the unique combination of carrot root extract, carrot seed oil and β-carotene to effectively shield against blue light, reducing its effects on the skin and supporting a healthy and vivid skin color. Moreover, it protects your skin from harmful UV rays by acting as a barrier to your skin with SPF15 sun protection factor. So if you have oily and acne-prone skin, our NOTE Anti-Blemish BB Cream  is just a good choice for You.
*Based on a 28-day Clinical Efficacy Test.