Here are the most popular eyebrow trends Fall & Winter 2022, that are taking over social media. Disco brows and Stick-Straight Arches! Bold, colorful, sparkly and lifted.. yet super easy and quick to do. You need to try them out!
Disco brows
Step 1.
Create fullness and eliminate any sparse areas by using our NOTE Brow Addict Tint and Shaping Gel. Using the thin applicator (step.1) brush upwards and outwards, filling in any empty spaces and setting your shape in place.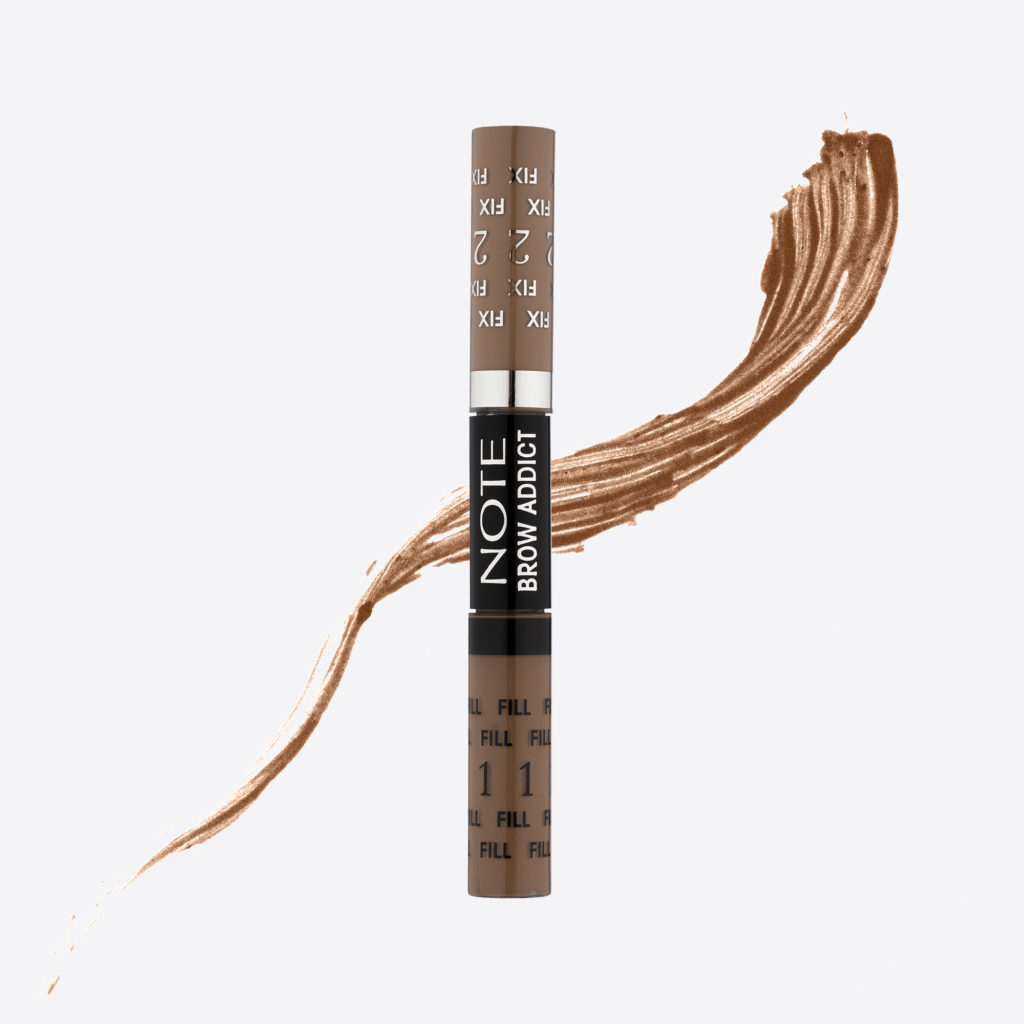 Step 2.
Using the brush tipped end of the NOTE Brow Addict Tint and Shaping Gel ( step.2) add a quick swipe over your brows to further conceal any hair gaps, comb, style and fix the brow's shape.
Step 3.
Now for disco effect. Using your fingers apply gold shade ( A) from our NOTE Love at The First Sight 203 palette on your eyebrows to add some shimmer. Then lightly tap the silver shade (B), over the gold shade.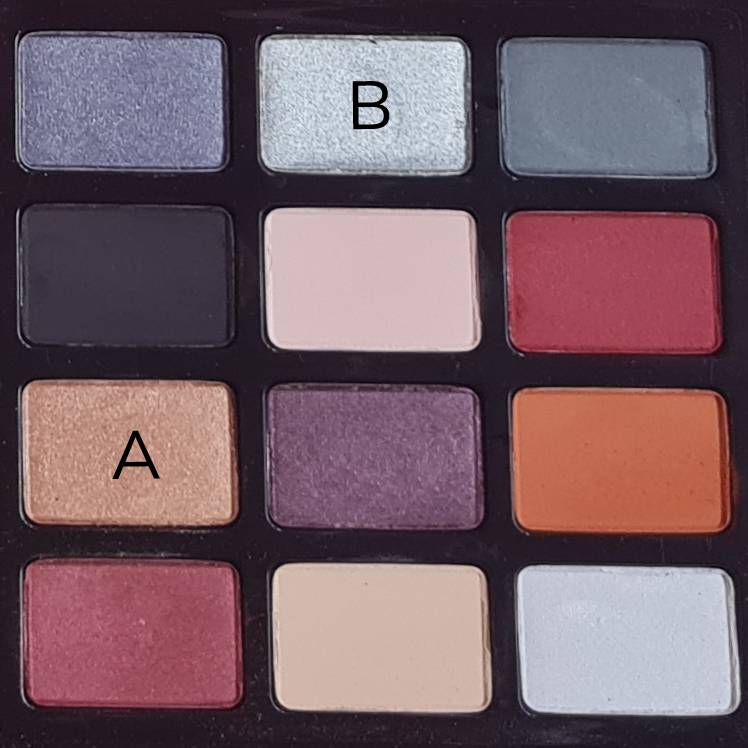 Stick-straight arches
Step 1.
Using brush of NOTE Eyebrow pencil 02 groom hairs upward and outward to set brows.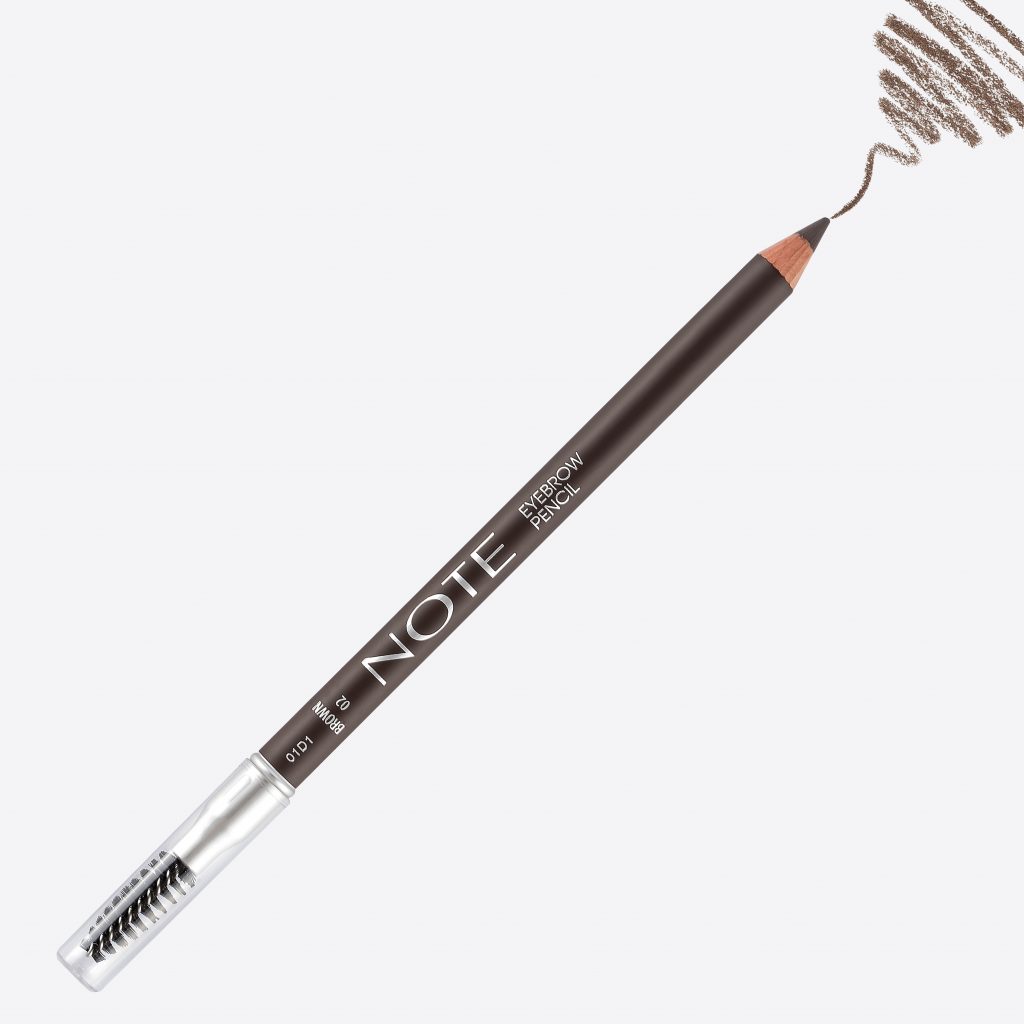 Step 2.
Use our NOTE Eyebrow pencil 02 to fill in the spaces between the eyebrows, add colour and shape to the brows. Try to gently draw the tip of the eyebrows upwards to give a raised brow shape.
Step 3.
Use our NOTE Full Coverage Concealer 02 to hide the little fluffy hairs at the tail end. Then apply concealer under the eyebrow arch and over the brow lines. Gently blend the line between your skin and the concealer with your finger. This gives you a perfectly stick-straight arch brow.