September has already started and it's time to change your everyday makeup a bit. School, whether we like it or not, imposes certain trends and limitations that you should stick to. But that doesn't mean school makeup should be boring and expressionless.
Makeup for school should be gentle and cover only the imperfections that most teenagers struggle with. Nice make up for school will make you feel more confident and look refreshed. Choosing the right cosmetics plays a key role here. Make-up for school should be lightweight and long-lasting so that it lasts for hours without smudging. Which make-up products should you choose? Check out our list!
BB Anti-Blemish Cream
Start by choosing the right BB cream, which is lighter than the foundation and suits the needs of young skin. It is better tolerated by acne-prone skin, reduces the appearance of imperfections and regulates sebum production. Our NOTE Anti-Blemish BB Cream is specially developed for oily and acne-prone skin. It not only evens out skin tone with breathable coverage, it also helps to control oiliness thanks to the active ingredient Hygeaphos® A.S. for acne-prone skin, that ensures up to 81% reduction of oiliness* with regular use. It also contains Carotolino™, a unique blend of carrot root extract, carrot seed oil and β-carotene, that is proven to effectively shield against blue light, reducing its effects on the skin.
*Based on a 28-day Clinical Efficacy Test.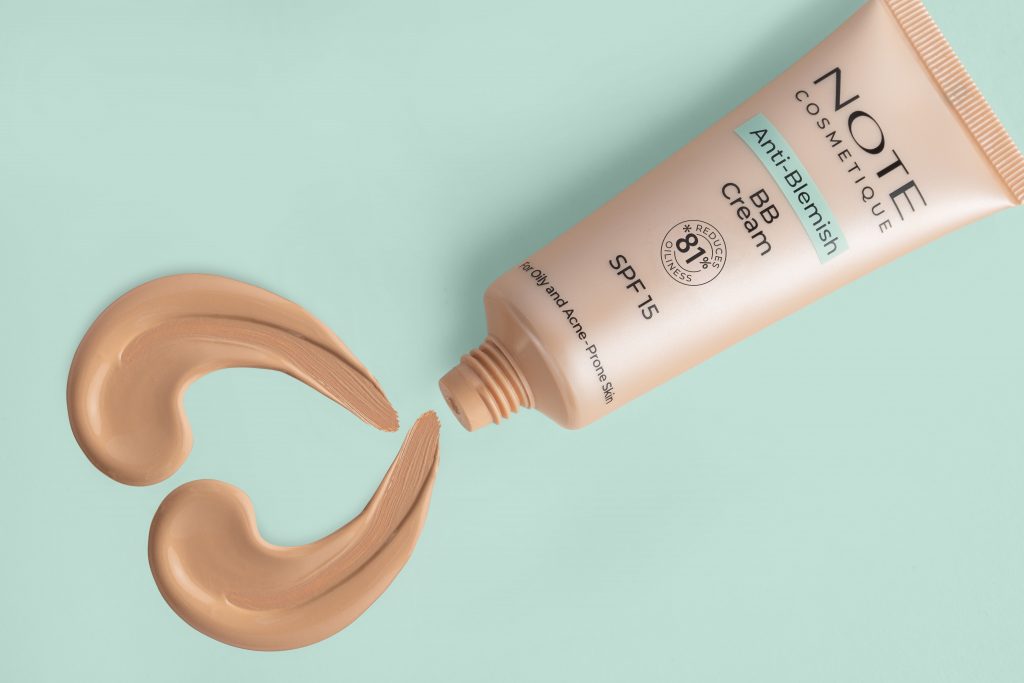 Conceal & Protect Concealer
Face concealer is an essential product for a soft make-up look for school. Applied spot-on, it will hide your imperfections and reduce the appearance of dark circles and puffiness under the eyes. Our NOTE Conceal & Protect Liquid concealer's super-soft, creamy and long lasting formula covers blemishes and discoloration. It's lightweight, silky texture glides on effortlessly and blends seamlessly leaving the skin looking naturally radiant.
Love At First Sight Palette 201
Gentle make-up for school means you shouldn't use intense shadow colours, and opt for more natural ones. Our NOTE Love At First Sight Eye Shadow Palette – 201 Daily Routine contains 12 nude shades that would be perfect for this eye make up look. It's special texture makes this eyeshadow feel creamy and smooth on the skin, provides instant coverage and blends easily.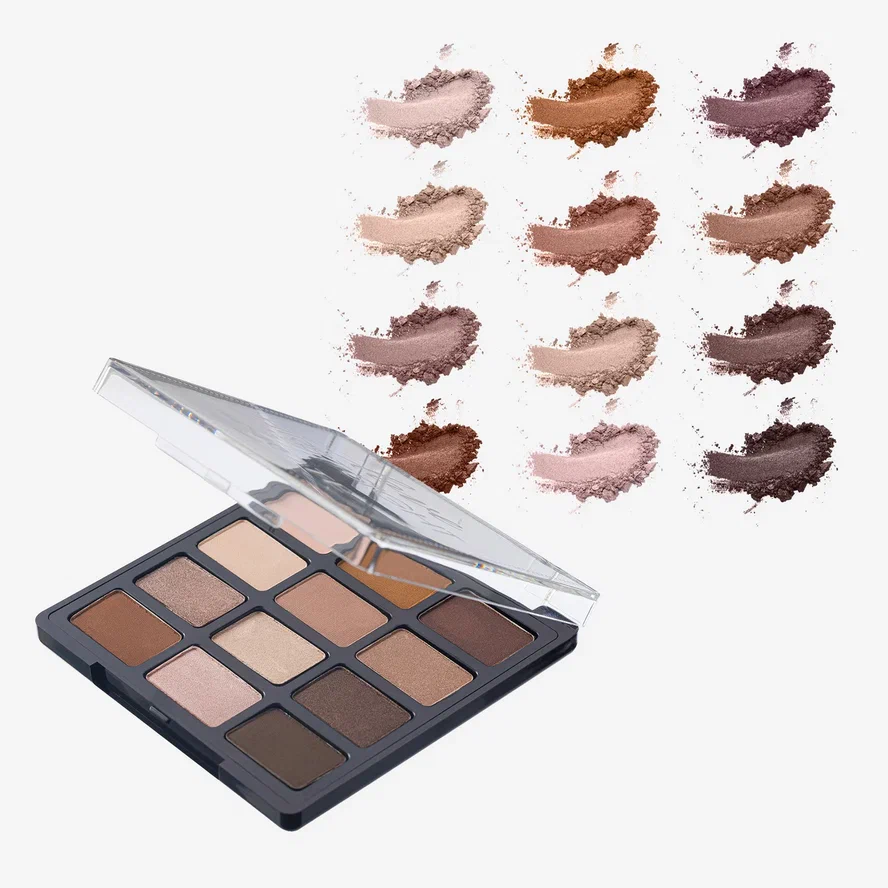 Volume One Touch Mascara
And don't forget about mascara. It's what gives depth to the look, accentuates the look and gives it freshness. Avoid coloured shades though, instead use black colour. Our NOTE Volume One Touch Mascara has a creamy texture that paints lashes generously, giving thickness and length also to the thinnest ones, after just one stroke.
BB Lip Corrector
For the lips use moisturizing lip glosses or liquid lipsticks in natural shades. Our NOTE BB Lip Corrector is infused with shea butter and vitamin E known for their nourishing and conditioning properties to help care for lips all day long. Its cushion tip applicator perfectly outlines and fill in lips, for a quick and effortless look.