Abstract nail art is filling up our screens when we scroll, and it looks like a trend that's here to stay, with the hashtag #abstractnailart amassing nearly 50,000 Instagram posts. We've rounded up our favourite nail art designs and how to recreate them using our Note Cosmétique nail products.
What is Abstract Nail Art?
Abstract nail art are designs made up of swoops, squiggles, swipes and dots. They've recently risen in popularity on social media and actually take no time to recreate. All you need is a few nail polishes and a fine detailed brush – then you're good to go.
How do you Create Abstract Nail Art?
There are no rules when it comes to abstract nail art, so if precision isn't your thing, this nail trend is for you.
Here are our top tips for perfecting your manicure with nail art.
Start by applying a thin base coat layer to protect your nail beds . This will help you apply our NOTE Icon Nail Enamel more smoothly.
When applying nail art, you might want a dotting tool and a fine detail nail brush to hand, so you can have more control, allowing you to create your abstract design more easily.
Finish your manicure with a thin layer of top coat to help protect your nail design from chipping.
Our Favourite Abstract Nail Art Designs
No matter your nail length or shape, here are our favourite nail art designs that we've spotted on social media, to inspire your own creations.
#1 Splash of Colour
This abstract manicure is number one in our favourite abstract nail designs. But are you brave enough to try it out? All you need to master this look is a few nail polishes and a bit of time to spare. Remember, abstract nail art doesn't have to be accurate, so have fun with the pattern and don't spend too long focusing on being precise.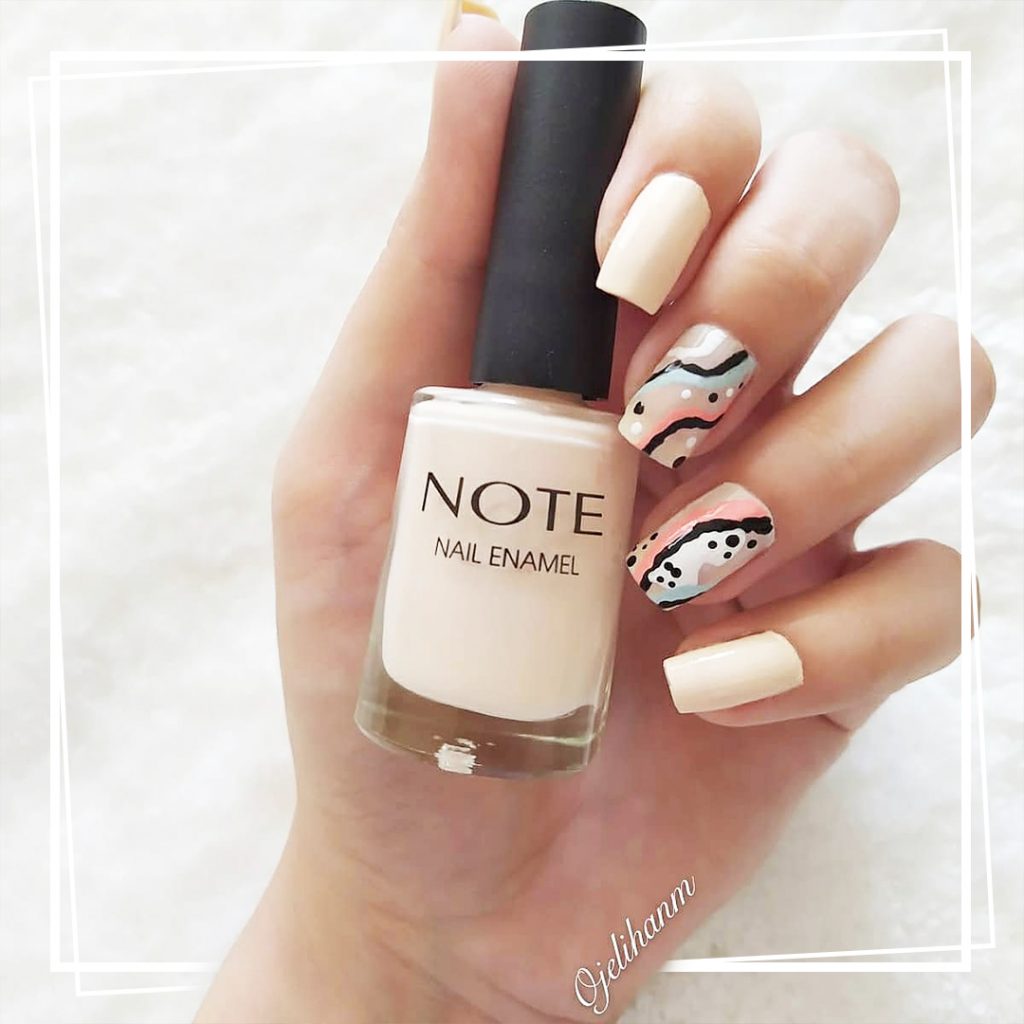 #2 Polka Dots
To recreate this simple yet effective nail art all you need is a toothpick or dotting tool. We have a range of different colours for you to try. You can either copy this look or switch it up to suit your style!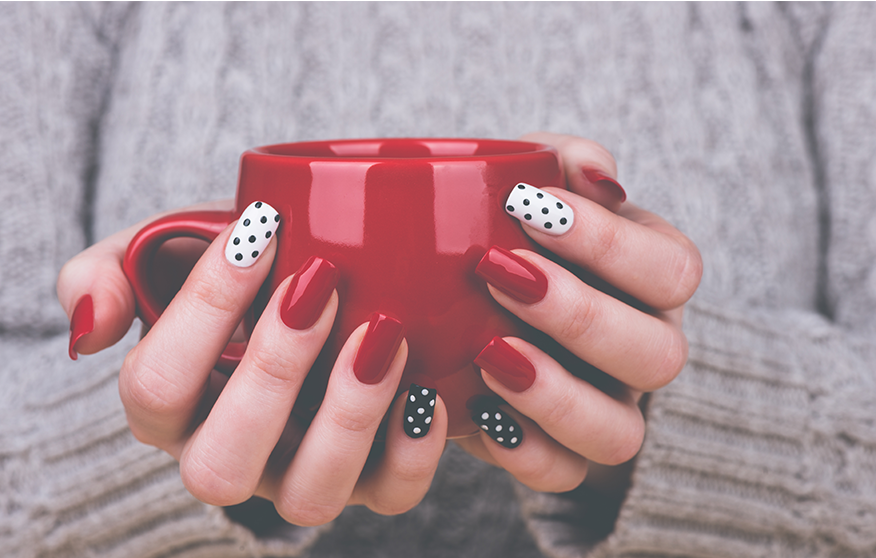 #3 Juicy Watermelon
These juicy nails take abstract nail art to the next level. Start by adding small splodges of red at the corner of your nails (or wherever you prefer) and have a detail brush and a dotting tool to hand for the seeds and skin.
#4 Cow Print
If you're an animal print lover, this abstract nail art style is the one for you. This nail art is versatile for all nail lengths and is easy to recreate. Choose a colour for your base and for your cow print, then begin to freestyle the splodges onto your nail to achieve an animal print effect.
#5 Pretty and Pink  
These pretty pink, swirly abstract nails created by @joelyoceannails are simple but impactful. Though, we do admit that these might take some time to perfect. We recommend using a fine detail nail brush or tool, so you can easily create the thin squiggles and achieve the smoothest lines possible.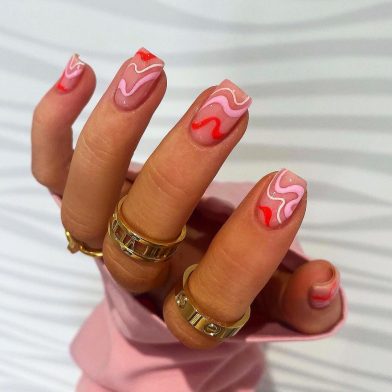 Discover our full range of NOTE Nail products. Choose your colours and get ready to create your own abstract nail art.