Euphoria's continues to impact our makeup routines and boosts our creativity by shows signature looks. Face gems, vivid eye paints, and highlighters are what this make up look is all about! Check out our quick tutorial and learn how you can achieve this Glam Rhinestone make up look in just a few steps!
Step 1.
To add instant radiance to your complexion dab few drops of our NOTE Drop Highlighter above the cheekbones and blend with a sponge or fingertips.
Step 2.
Push the bottom of applicator of our NOTE Perfecting Concealer Pen to dispense the perfect amount of highlighter into the brush tip. Apply on the eyelid area, blend with fingertips, a concealer brush, or a sponge.
Step 3.
Apply the silver (shade A) eyeshadow from our NOTE Love At First Sight Eye Shadow Palette – 203 as a base. Start from the inner corner of the eyelid to the middle of the eyelid. Next, apply golden shadow (shade B) from the middle of the eyelid to the outer half of the eyelid. Create depth by applying the red shadow (shade C). Extend the shadow line slightly beyond the outer corner and raise it slightly upwards. Thanks to this, you will create a cat eye effect.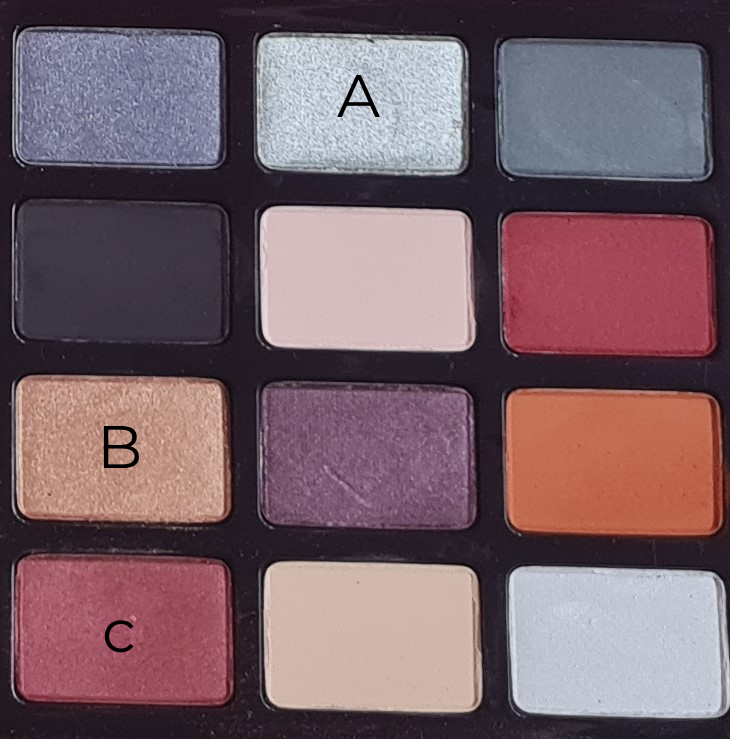 Step 4.
Use the tip of the liner of our NOTE Precision eyeliner to trace the upper lashline, from the inner corner of the eye outward, coming off at a slightly upward angle near the outer corner of the eye.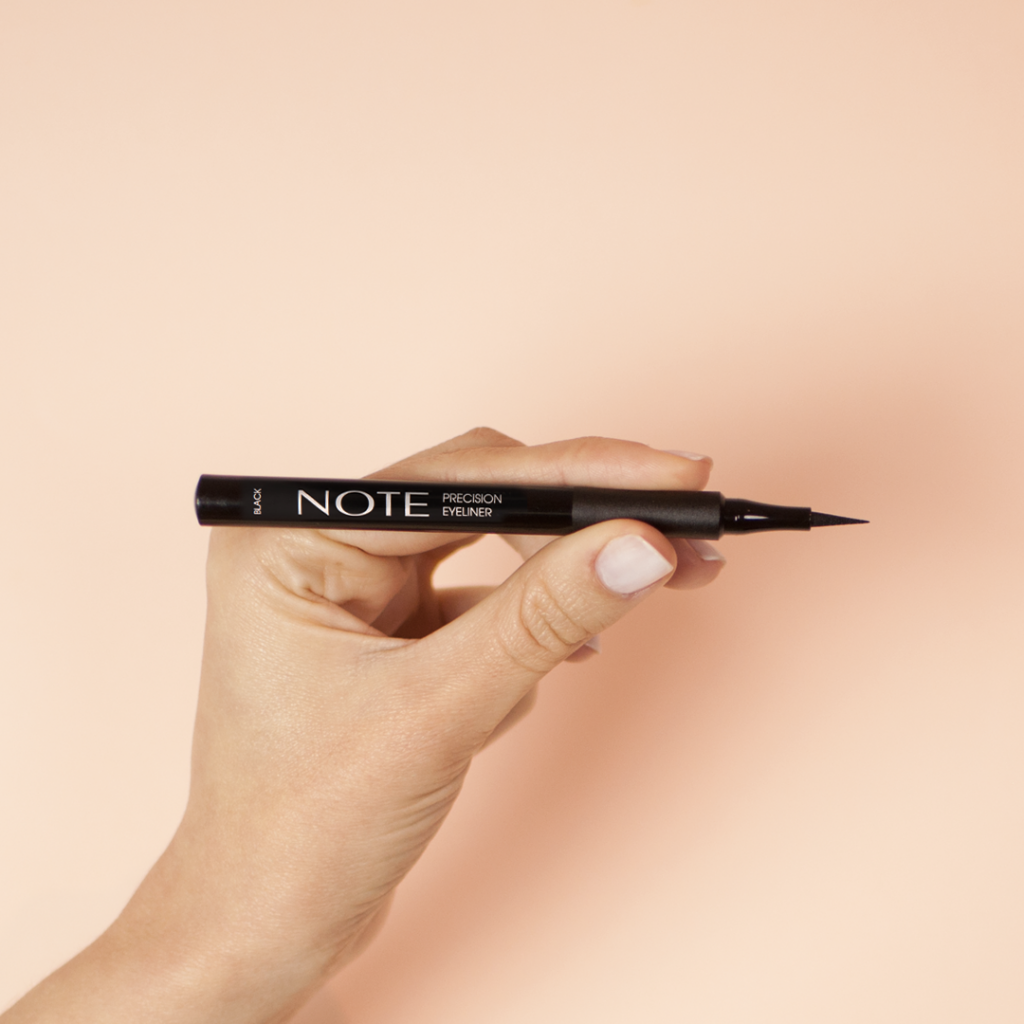 Step 5.
With the fingertips, spread a small amount of our NOTE BB Cream onto the face. Using circular movements, gently sweep it outwards from the center of the face towards the edges of the face and on the neck. You can also apply it using a foundation brush or a makeup sponge.
Step 6.
To brighten, use our NOTE Perfecting Concealer Pen down the bridge of the nose.
Step 7.
Define your lashes with our NOTE Lash ID Mascara. Apply to the upper and lower lashes, starting from the bottom of eyelashes to the tips, using small, horizontal zigzag movements.