If you love wearing foundations, you may want to consider using a primer to improve its overall performance.
Why you might ask ? Well, its because Primers create an extra layer between skin and makeup. They are sort of like insurance for the makeup: primers are predominantly used to help makeup last longer, smooth the skin's surface and even out the skin tone.
Our SKIN PERFECTING PRIMER is an ideal choice. It's created to blur imperfections, diminish the look of pores and control shine giving the complexion a long-lasting smooth and matte appearance.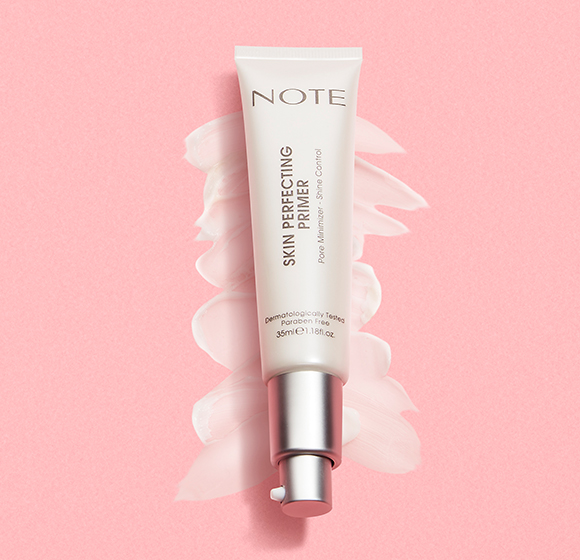 Its lightweight, non-greasy formula applies seamlessly and minimizes the visibility of pores and fine lines while revealing an invisible veil of soft, even finish. And its white coloured base blends into a weightless, transparent film creating a smooth canvas for makeup application. It works for all skin tones. Our Skin Perfecting Primer is suitable for all skin types, but it's an ideal beauty ally for combination and oily skin, which tends to get shiny during the day.
NOTE SKIN PERFECTING ILLUMINATOR, is an ideal choice for those with dry, tired looking, lackluster skin. This pearlescent make-up base provides a healthy glowing effect with its soft silky, easy blendable texture adding a natural, vibrant glow to the finish of various foundations.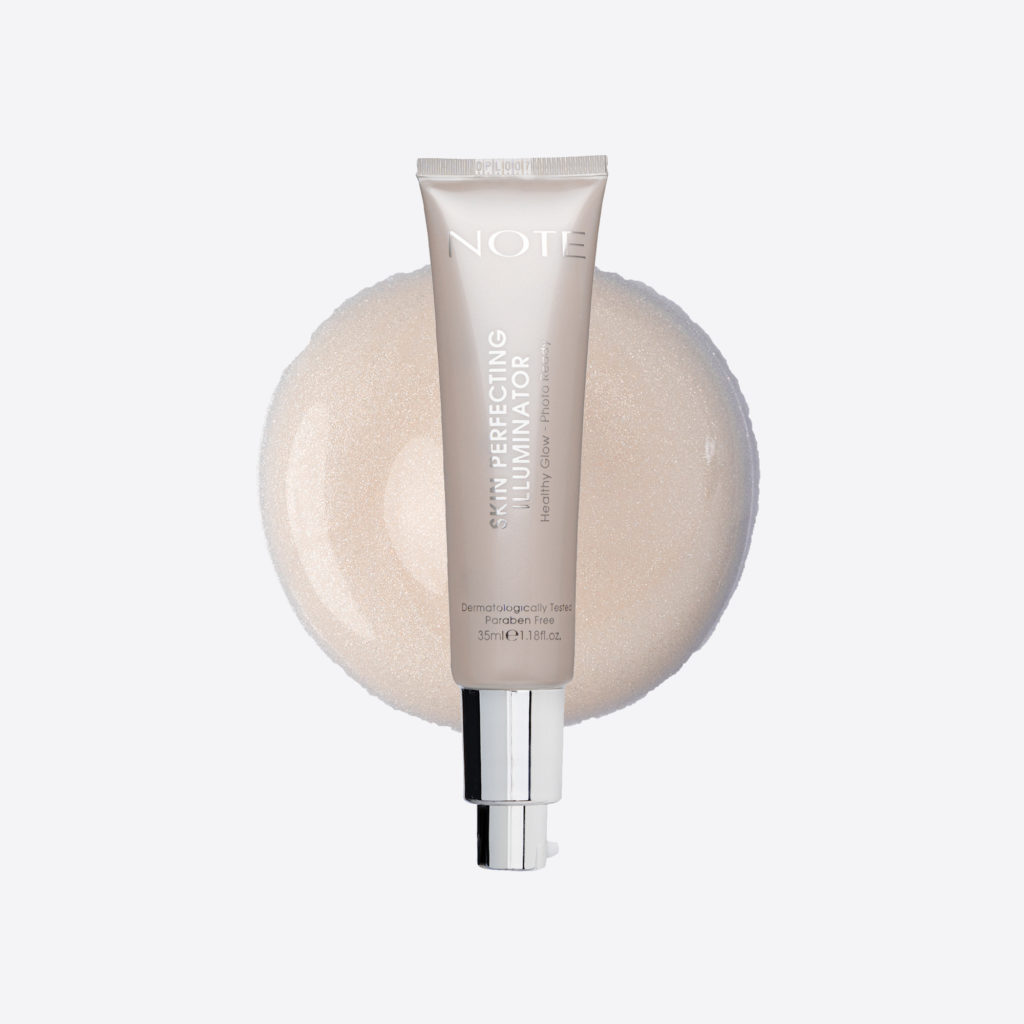 Packed with plant-derived moisturizer and vitamin E to keep skin hydrated leading to long-lasting moisturization. Our illuminator is a multi-purpose wonder. As a Primer it can be applied on face, neck, shoulders, or décolleté and as a Highlighter, dotted above the cheekbones, down the bridge of the nose or wherever you need a bit of illumination.
Adopting the use of a primer in your makeup routine is easy, but takes a bit of practice.
As for any makeup application, the first step in your routine is to cleanse and then moisturize the skin. As soon as the face is fairly dry to the touch, and all moisturizer is absorbed, the next step of makeup routine – priming – can be done. Its really important that the moisturizer is well absorbed to avoid stickiness, streaks and smudging
Primers can be applied with fingertips, a sponge/ beauty blender or a foundation brush ( for instance, a flat head foundation brush or an oval foundation brush).
After, we recommend one of our popular face foundations, that you can find right here.